John Linster
Over 33 years of local market experience
Originally from Ireland, John began his real estate career in Calgary in 1978. In 1986 he joined RE/MAX Real Estate (Central), beginning a long-term association with the top producing real estate office in the world (1999 to current).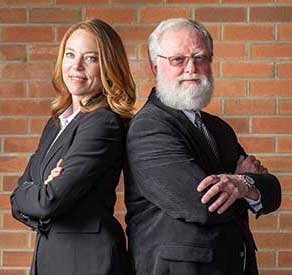 Awards and Achievements
Chairmans Club
#1 Realtor 2007
Registered Relocation Specialist
Lifetime Achievement Award
Re/Max International Hall of Fame
MLS Millon Dollar Club
Re/Max Circle of Legends
Top 10 Realtor for 30+ years
During his career, John has established an exemplary professional record. His astute business sense and wealth of experience ensures you will get top dollar for your home and find the best value when purchasing a home. He has the experience to interpret market information and ensure your home is priced correctly (versus under-valued or over-valued). He also has the experience to guide you through what is for most people, their largest investment. He knows the pitfalls to avoid and is thorough in researching and marketing properties. He knows the values of different communities and locations within those communities. With his guidance, you have the assurance of making a sound investment of your money and securing the lifestyle that best meets your needs.
John is a people-person who will thoroughly explain the buying/selling process for you beforehand and answer your questions and respond to your concerns. He is well-respected amongst his peers and clientele for his honesty, affability and integrity.
John has achieved a number of prestigious awards for his service and accomplishments, including reaching the Top 100 of all RE/MAX agent in Canada, Lifetime Achievements award and the RE/MAX International Hall of Fame. Assisting John with administration, technology and marketing efforts is his son, Jim Linster who has been part of John's team since 2009.
John lives in West Hillhurst with his wife and children and is an active supporter of the Alberta Children's Hospital along with RE/MAX Real Estate (Central) and supports his local community in a number of ways. He earnestly believes in giving back to his community. When he is not helping his real estate clients, he is usually found on the golf course or pursuing his passion for race cars.